It's easy to stay in your comfort zone. Never pushing yourself to do the "hard things". That was just one of my many take away's from attending Showit United Photography Conference. Last week I flew down to Arizona after a bit of a stressful week. It was my first conference ever. I had heard about it a few years ago and never pushed myself out of my comfort zone. I didn't need a conference I was content in my life and business.. or at least that's what I told myself. Boy was I wrong. I didn't realize that I needed this more than I ever could have imagined. What I brought home with me was more valuable than the cost of the conference, flights, hotel, meals. I laughed so hard I cried and I cried until I laughed.
You may be asking yourself what is United, what is all the hype? It's like summer camp for photographers, but better. From educational breakouts, motivational keynote speakers to the best community in the industry. Seriously though, you can walk up to anyone and have a conversation with them. From the attendee's to the speakers. I made so many great friends. Talking with Amy and Jordan about kids, yup I did that. Having a heart to heart with Caroline Logan about my "why", check. Talking marriage with Katelyn and Michael, I did that too.
I have a notebook full of notes from amazing speakers on how to grow my business. From marketing, to time management to telling great stories. What I realized is there is going to be a gap in my life that it seems like I didn't exist. I have been so busy trying to build a business and capture memories for everyone else that I am forgetting to capture my own. To live my life with intention. Because every story needs to be told… MY STORY needs to be told.
I already knew that taking every client that inquired will lead to burnout. That I don't want to shoot weddings every weekend during the summer because my family will suffer (even if I love them). I've always put my family first. I've been lucky to have had a super awesome entrepreneurial father who was an amazing role model.  Sure I take pictures of my kids and their activities but I'm not in them. My husband is not in them. Our grandchildren are going to look at these pictures and ask where we are? It's not easy getting in front of the camera I usually have a million and one excuses. My hair isn't done, I don't have time etc. but the real reason is that I'm afraid. I'm afraid of the haters and the judgy people out on the internet. But I've realized that if I don't, my legacy is at stake. And honestly, the people that I'm worried about probably don't give a damn what I'm saying on today's instastory, so why am I letting myself get in side my head?  I'm pushing myself to do hard things  and in the famous words of Taylor Swift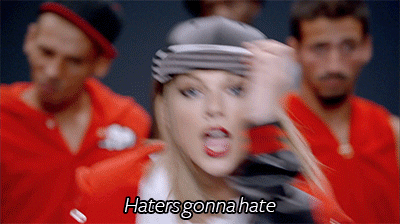 I went into this conference not being obsessed with the styled shoots. But more interested in building relationships and that I wanted to meet everyone I could. I'm a natural hugger so going up to a stranger and hugging them was right up my alley which is a United must when you introduce yourself. I signed up to volunteer and I ended up assisting Julie Paisley.. yes THE Julie Paisley. I have admired her sweet personality for a while and to be able to assist her and watch her in action was incredible. Then to top it off she hands me her gorgeous day planner, and guys, it was PINK! I can't wait to write goals in it and cross those off my list. Then everyone, she drops me off at the airport.. say what!!!
Arizona has the most beautiful light and the neutral colour pallet of their surroundings is gorgeous. I couldn't help but take a few pictures of the cactus and plants.
I also was able to attend James and Jess Golden Hour styled shoot. These two are awesome. I just love them and knew as soon as I seen them on the styled shoot line up that is the one I wanted to attend. Their style and approach to photographing a wedding aline's exactly with mine. I had a fantastic time getting to know these two.
To sum it up. My week in Arizona was life changing and I can't wait to go back next year. I've already got my ticket!!!  
Thanks to Kaycee from Kaycee Ann Wedding Photography for being such a rad roomy, late night pizza orders, heart to hearts and all the laughs.
I just wanna say this girl is an amazing educator, photographer but most of all person. I own all her education content that she has ever put out and I just love her. So it was not a surprise I was front row for her keynote.
Now here are a few of my cell phone pictures.